Trusted and
Secure
Some of our Privacy Credentials and Accreditations.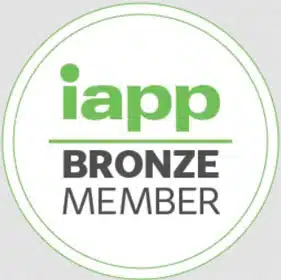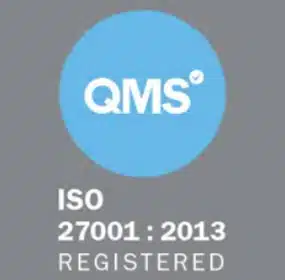 Designed for International Businesses Who Take GDPR Compliance Seriously
If you use data on clients, customers or prospects in the EU in your business, but you don't have a presence in the EU, Article 27 of the GDPR requires that you must appoint an EU representative here on your behalf.
The penalties of not complying with the GDPR are significant. If you regularly process data on people in the EU, the GDPR has global territorial effect no matter where your business is located.
Failure to comply with Article 27 of the GDPR exposes your business to substantial fines of up to €10M Euro or 2% of global revenues and to civil liability by class-actions type law-suits from data subjects in the EU.
As providers of EU representative services, we are required to assume joint responsibility with our clients for various aspects of their GDPR compliance. Due to the risks associated with GDPR representation, we will ONLY agree to represent businesses who take compliance with their legal obligations under the GDPR seriously.
For businesses who do, and who represent a good fit for our services, we offer a highly professional, comprehensive Article 27 GDPR compliance system that provides our clients with the best possible EU representation available in the marketplace.
Testimonials
A few of our Happily Compliant Clients include…
Flor and his team are responsive to our needs and have been incredibly helpful from the very beginning. Flor has gone out of his way to address any questions we have and ensured we were satisfied with our experience throughout the entire process. We're confident we have a partner who makes an effort to understand our needs and trust them to take care of us.
We were lucky to have found EU Business Partners who have represented us in the EU since the introduction of GDPR and we have been delighted with their reliable service and dependable follow-up. They have become true partners whom we trust and rely on and they provide us with the confidence that if we need anything they are there for us.
EU Business Partners made getting represented in the EU for GDPR purposes easy and hassle free for us. We feel secure knowing that there are real people behind the business who are experts in what they do and are always there for us if we need them. It enables us to grow our business in the EU with confidence.
In The
News
Latest GDPR Updates and News Articles.
Our businesses depend on our relationships with our prospects, customers and clients for their very existence; and therefore respect for the data protection and privacy rights of those individuals is of fundamental importance.
When it comes to privacy and data protection compliance the principles are the same; you need to understand what really matters and go all-in on that.  It's the difference between the false sense of security that comes from doing the wrong things efficiently and getting the important stuff done effectively.
Whatever about how that interaction between public and private plays out in our lives, privacy means that the choice is a personal one for each of us to make.