We know that GDPR compliance can seem overwhelming. So our hassle-free, 5-step process makes it simple for you to achieve compliance with Article 27 of the GDPR quickly and easily.
To get started today, just select the plan below that meets your needs. In most cases you can be fully set up within a couple of working days.
All of our plans come with a 100% risk-free, 30 day money-back guarantee so you can get started with complete confidence.
100% Risk-Free, 30 Day
Money Back Guarantee On All Our Plans
– or €83/mo paid annually –
Up to €4.9m annual global revenue
Up to 50 global employees
Up to 3 group entities
Up to 3 web domains
Unlimited Priority Email and Phone Support
– or €208/mo paid annually –
€5m – €24.9m annual global revenue
Up to 150 global employees
Up to 5 group entities
Up to 5 web domains
Unlimited Priority Email and Phone Support
– or €416/mo paid annually –
€25m – €49.9m annual global revenue
Up to 249 global employees
Unlimited group entities
Unlimited web domains
Unlimited Priority Email and Phone Support
Over €50m annual global revenue or more than 250 global employees? Contact us here for a custom quote.
Testimonials
A few of our Happily Compliant Clients include…
Flor and his team are responsive to our needs and have been incredibly helpful from the very beginning. Flor has gone out of his way to address any questions we have and ensured we were satisfied with our experience throughout the entire process. We're confident we have a partner who makes an effort to understand our needs and trust them to take care of us.
We were lucky to have found EU Business Partners who have represented us in the EU since the introduction of GDPR and we have been delighted with their reliable service and dependable follow-up. They have become true partners whom we trust and rely on and they provide us with the confidence that if we need anything they are there for us.
EU Business Partners made getting represented in the EU for GDPR purposes easy and hassle free for us. We feel secure knowing that there are real people behind the business who are experts in what they do and are always there for us if we need them. It enables us to grow our business in the EU with confidence.
Trusted and
Secure
Some of our Privacy Credentials and Accreditations.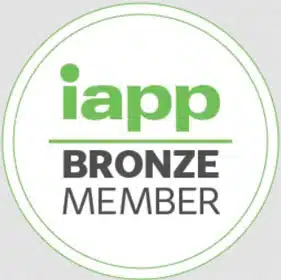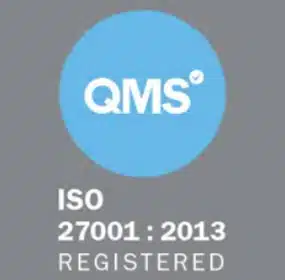 Frequently Asked
Questions
Why should I choose you?
It's simple. We're Internet marketers. We teach Internet marketing. We're business professionals. We "get" you; we understand exactly what you need. Oh, and we're data protection experts too. With specialized knowledge in GDPR. No one else in the market brings you that combination of expertise.
What happens if I don't?
The penalties for failure to comply with GDPR are HUGE. €10 Million (that's close to US 12 million dollars!) or 2% of your gross revenue. And they'll come after you wherever you live. You can run but you cannot hide.
Where are you based?
We're based in Ireland. After BREXIT, Ireland will be the only English speaking member of the EU. Ireland is the adopted home of many of the big players in the Internet marketing world. Maybe you've heard of some of them: Google, Yahoo, Facebook, Apple. There's a reason they're here. It's the ideal place for your Article 27 rep.
Are there any hidden fees?
No. Your representation here in the EU can start from as little as just €97 per month (or €997 for the year with an awesome bonus of GDPR compliant privacy policy documents and other templates). (If you get a GDPR complaint, additional fees will apply.)